Like all other internet-based businesses, online real estate business also depends on the eye-catching representative images. Therefore, the practice of outsourcing real estate photo editing is increasing rapidly to attract and convert more buyers.
Fix your real estate photographs' brightness, contrast, exposure and other issues using our dedicated real estate photo retouching services. Add objects and remove annoying elements from the frame to elevate the credibility of your photos. Optimize shadows and blend multiple photos to create one while allowing buyers to get intimated with your promoted images to expand your online real estate business.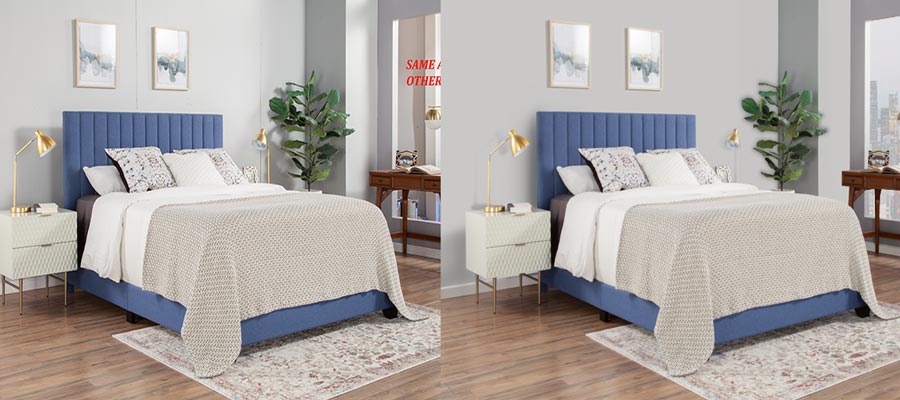 What is a real estate photo editing service?
Real estate photography editing service is the combination of sophisticated image editing techniques that remove flaws from your captured real estate photos and add contextual elements and effects to make them look alluring to the buyers.

It increases the engaging rate and ultimately, strengthens your business's brand value.

People love living a hassle-free life. With that trend, physical property or real estate marketplace has almost replaced by online real estate agencies. But without proper images influencing the buyers become more difficult.
What do Real estate HDR photo editing services do?
Real estate HDR photography is costly. It requires skilled hands. The renowned realtors hire talented professionals to capture HDR photos. And it costs considerably a large volume which might not suit your budget. Real estate HDR photo editing services make things easier for you. With high-end photo editing tools, it is easy to create HDR photos at low costs.

It is the practice of blending multiple exposures into one. Different exposures provide photos of different lighting conditions. It ranges from too dark to too bright. But clients prefer the best one. Here, an optimal lighting condition with proper shadow and light can serve that purpose.

The human eye can detect and filter light and shadow better than even the most expensive camera. Therefore, providing real-life experience through real estate photos is crucial for customer engagement.

We can do that in the best possible way. Just provide us multiple photos with different exposures. We will blend them together ensuring proper light and shadow for every portion of the images. So, there will be neither too dark nor too light in the photos.

With the professional real estate image editing services, you can create ultra-elegant photos with the real vibe that make your items more lucrative to the buyers. And to follow the trend and customer's demand, outsourcing real estate HDR photo editing services can be a viable solution to your business and budget. .
What issues make real estate photography editing services mandatory?
It is certainly the business that comes first in mind. Then, it could be customer satisfaction. And obviously, your creativity will never go unnoticed.

However, dusty roofs and walls, monotonous color, harsh background, cloudy and gloomy sky, and most importantly, improper lighting restrain a photographer from getting good shots. And it drives the customers away too.

So, if you have these conditions you must outsource real estate photography post-processing services.
Why fine-tuned real estate photos are crucial?
First of all, to engage customers and to attract more visitors, the best photos always come in handy. The best photos always convince buyers. You need to use that tactic perfectly.

But, the photos must follow what the real-life properties look like. Any mismatch between the advertised photo and the physical property will create confusion making customers lose faith in you.

So, outsourcing real estate photography editing services from the best real estate photo editing companies is necessary. Only a handful of agencies provides the best outputs and therefore, you have to choose carefully.

Let's say your photos don't reflect the actual image nicely. Bad weather may restrain you from obtaining marvelous shots. Even if you try your best you may not succeed in getting desired effects.

But it is possible to bring those effects in post-production which we do perfectly.

Clients will never look forward to you if you fail to impress them in the first place. And the images are the weapons you need to use primarily. So, if you can blow their mind with the real estate photos first, you'll have the spot ready for business. And in that case, real estate photo retouching services will get you ready for the competition.
Why us and not the other?
The best photo editor for real estate you can have at affordable prices is none but us. And even for the most complex images, quality is guaranteed.

Our skilled real estate image editors are capable of providing real estate HDR photo editing services with the best possible efficiencies.

They are capable of editing your images according to your premium demand. Image enhancement, clear blue sky replacement, contextual correction, HDR blending, panorama stitching, object and greenery attachment and whatever you want to add to your images, we can do that through our real estate photo retouching services.

We can ensure quickest delivery as well as custom delivery if you wish. Your choice is our first priority. But you will appreciate the creativity of our designers.

Like said before, pricing is always the least of your worries. There is always a room open for discussion. But for premium services, you need to pay accordingly. Don't worry; it won't harm your budget.

Our customer service department is always open. You can have them at your service whenever you want. Moreover, we follow strict privacy policies and never share your information with others.

So, be our guest and enjoy the premium quality of our real estate photo editing services.